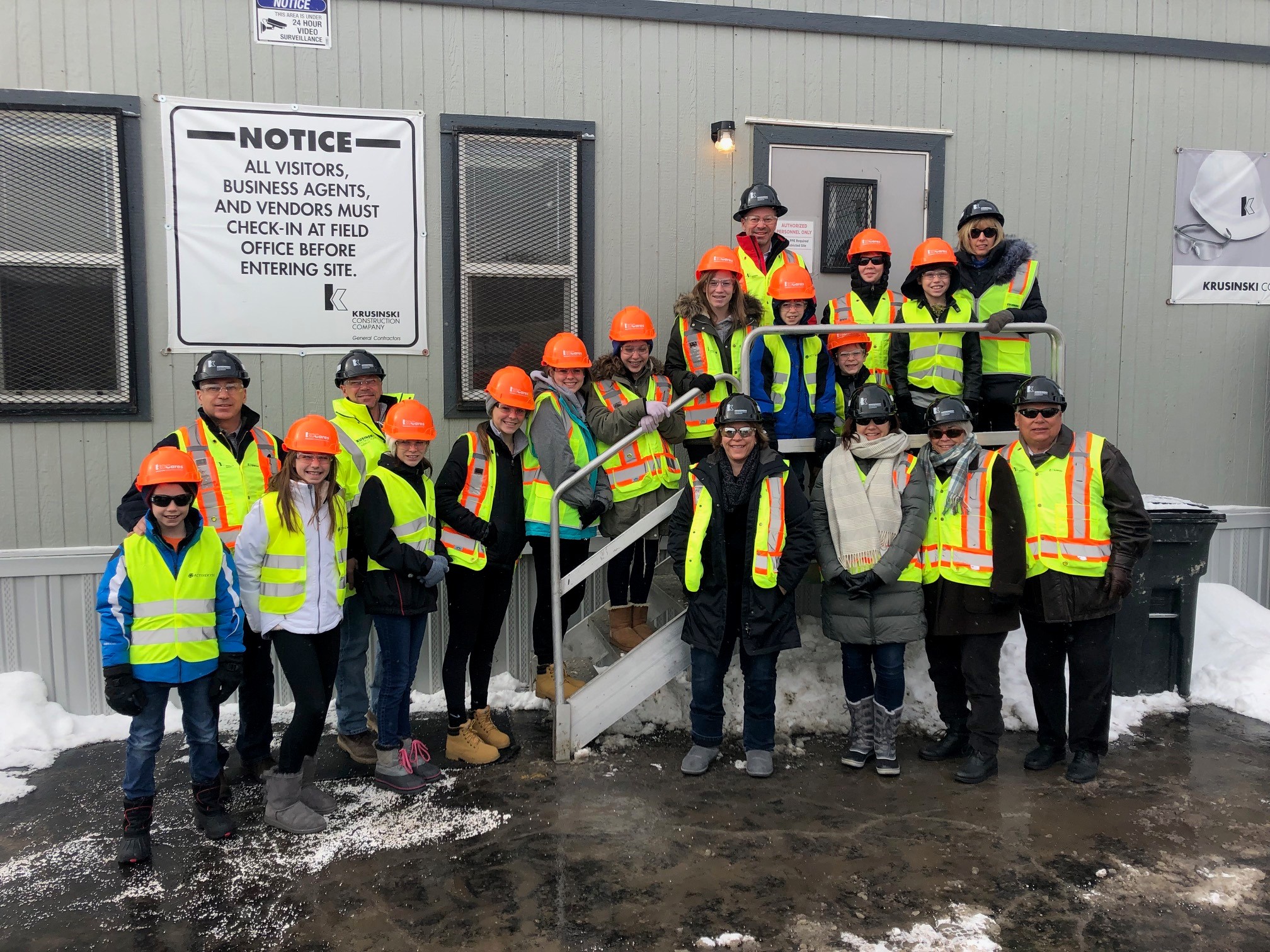 (Originally Featured in: Northern Illinois Real Estate Magazine's August 2020 Issue)

For 47 years, Krusinski Construction Company, founded by my dad, Joe Krusinski, has been building commercial and industrial projects for a wide variety of industries. Thirty years ago, I was just a sophomore in high school. Armed with a driver's license, I started working as a laborer at the company's Westbrook Corporate Center construction site in Westchester, Illinois, getting my start in the family business.

Growth of Krusinski Construction Company
In the decades since I started with the company, a lot has changed in the construction business, in the real estate industry and for Krusinski Construction Company. During this time, under my father's guidance, Krusinski Construction Company has evolved and grown responsibly.

Of course, external factors have also changed how we work. Today, our teams in the field carry smart devices, utilize a variety of software programs to help with their work, have ready access to drones and to lots of other technologies we couldn't have imagined 30 years ago.

At the same time, Krusinski Construction Company has penetrated new markets across industry sectors. This has been a strategic effort to balance the ups and downs of industrial and economic cycles. A few of the sectors we build for include:
• Distribution
• E-commerce
• Finance
• Healthcare
• Hospitality
• Multifamily
• R&D/Laboratory
• Retail
• Technology
• Telecommunications
• Transportation

The scope of our projects has also scaled-up dramatically. Much of our growth is fueled by repeat clients. In fact, in 2020, we anticipate 95 percent of our projects will be from clients we have worked with previously.

Many of our clients ask us to work in other parts of the country. This has resulted in a significant change in our business. Today, rather than being a regional company focused exclusively in the Chicago-area, we perform work for clients from coast-to-coast. Additionally, we are part of a strategic partnership with other best-in-class regional contractors from across the country. This alliance serves us well as we always look to the best way to serve our clients.

I should add that we're not just building for today, but we're also helping sustain the environment for future generations through LEED-certified projects for clients. Krusinski Construction Company also has a robust environmental program of our own. We typically direct a minimum of 50% of all waste generated onsite to recycling plants. This eases the burden on landfills and allows materials to be recycled and reused. Other steps we take to protect the environment include the use of recycled content and the use of local and regional raw materials. We also use Forest Stewardship Council wood products purchased from a Chain-of-Custody vendor.

Opportunity for Employees to Progress
This growth and success would not be possible without the Krusinski Construction Company team that my father and my uncle, Jerry Krusinski, put together. The two of them went from being completely hands-on, to taking a more strategic approach to developing the business. This required longer-range planning, grooming other employees for advancement and delegating greater decision-making authority to employees.

We are proud that our employees have had the opportunity to grow their careers as the company grew. In fact, some long-termers are now part of our executive leadership team. We have also added a variety of new positions for specialized roles within our operations, safety, and pre-construction departments. This allows us to serve our clients with continuity while also bringing in fresh perspectives from new employees.

Kruskinski Construction Company has always supported our employees in a number of ways. Through our industry associations, our employees have ready access to ongoing training and education. These programs are in addition to the support we provide for those earning college and post graduate degrees. This support for our employees has led to a very low turn-over rate, which is one of our core values.

Not Everything Changes
Despite the dynamically changing environment, not everything has changed at Krusinski Construction Company. Client service has always been and will always be our top priority. We continue to operate with integrity, prioritize safety and pay strict attention to details and quality. We also commit to making the world a better place by giving back to the community through our KCCares Foundation, created to help us make a positive impact on the community.

While growing up, I saw how hard my dad worked to build Krusinski Construction Company. His dedication to our customers hasn't changed in the last 30 years, and we won't let that change as the next generation of the Krusinski family moves into leadership roles. Today, two of my siblings play key roles in our company. Gina Krusinski is our Vice President, Human Capital and Joe Krusinski, III is a Senior Project Manager. I know Gina and Joe III will help me continue to keep our focus on providing exceptional service to our customers.