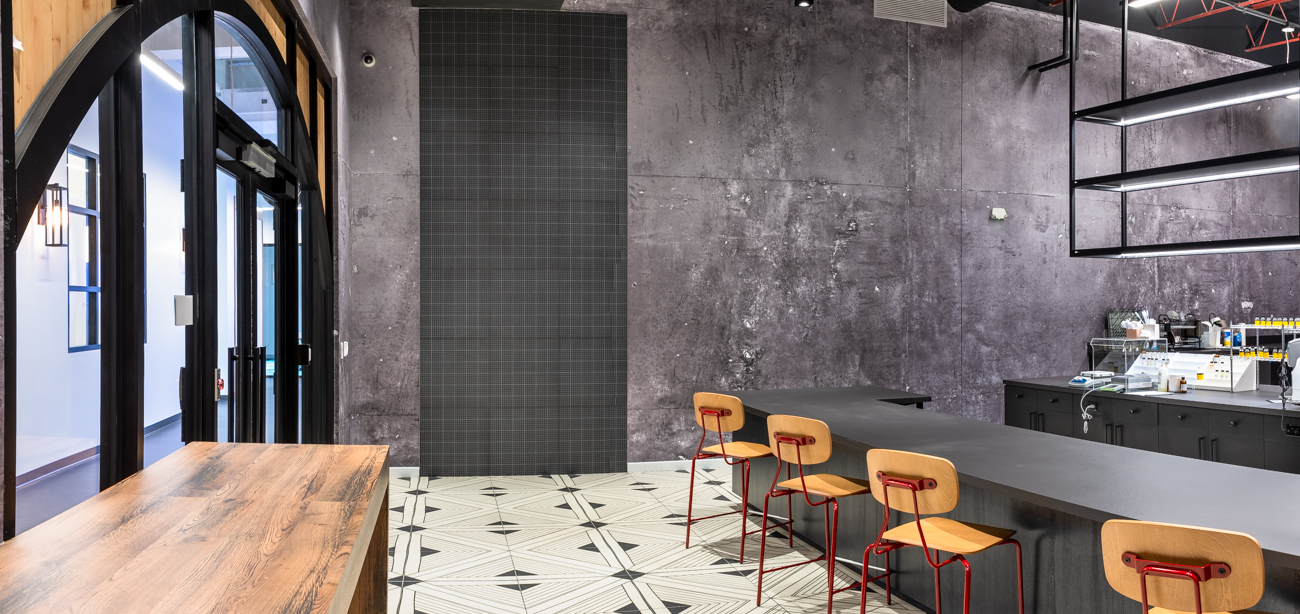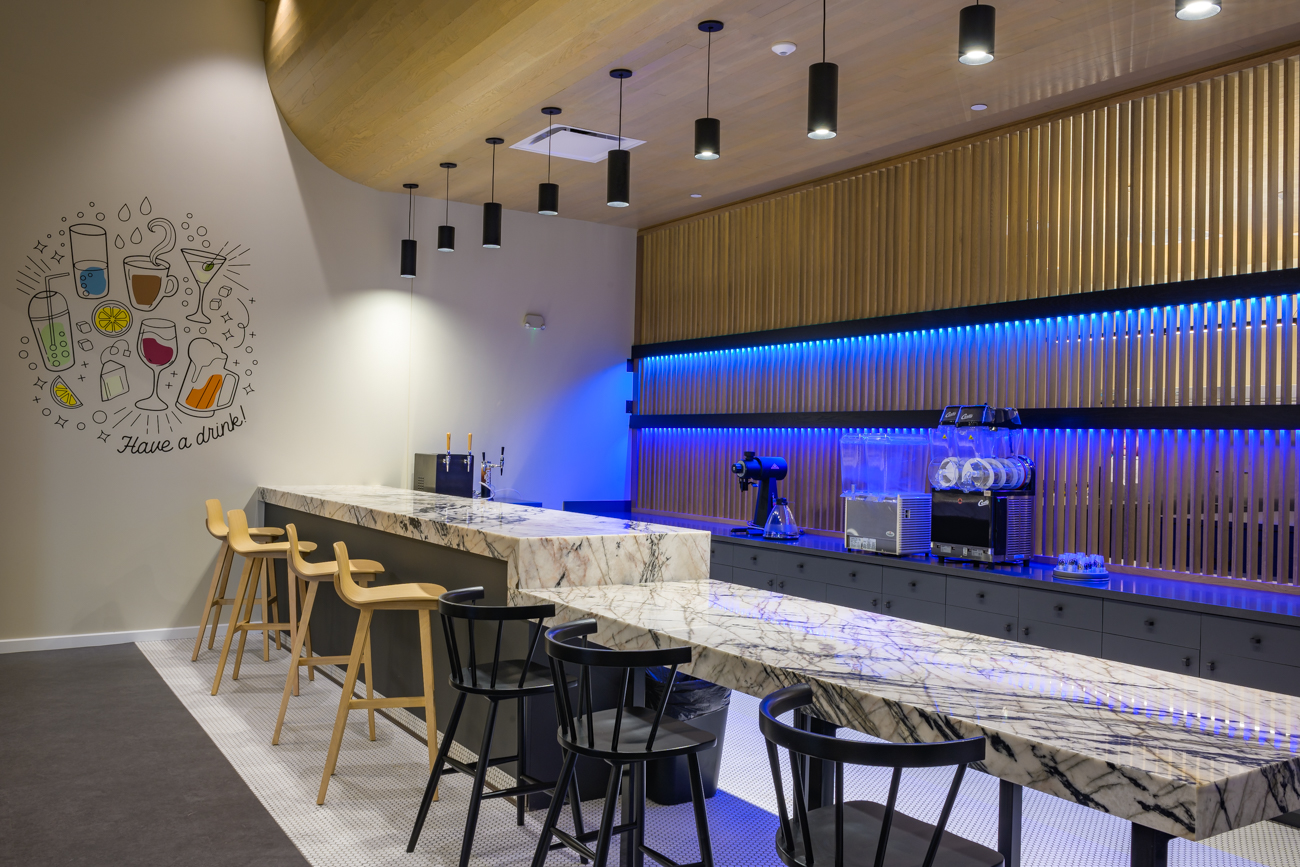 Congratulations to our partners Flavorchem Corporation and GMA Architects on Crain's Chicago choosing the Flavorchem Center for Taste Innovation as one of Chicago's 2021 Coolest Offices.
What was once a warehouse formally known as the boneyard because of its old collection site of equipment and furniture in Downers Grove, is now home to a clean, modern, and fun innovative workspace to create finished food and beverage products. 
According to Crain's, "It doesn't feel like an office…Each application center - Bakery, Drinkology, Candy Bar, and Collaboratory, in which Flavorchem scientists work to create finished food and beverage products for clients - has a different design." 
Krusinski Construction is proud to have reconstructed the interior of the existing 25,000-square-foot industrial building into a new, bright and colorful contemporary technology and marketing hub featuring innovative design for Flavorchem Corporation. The scope included a new office space, four application centers, a showroom, a test kitchen, and a taste test research room.
Specifically, one of its coolest feature, Crain's shares, is the Collaboratory, cloaked in a dramatic faux cement wall covering and decked out with plants and laboratory equipment, has a science-lab-meets-trendy-bar vibe. (Pictured above)
In addition, the publication states that a close second is the snack and beverage bar, offering coffee and confections to clients in the welcome lobby.
"Application spaces, offices, and an expansive R&D kitchen were intentionally designed for collaboration, comfort and productivity. Natural light enhances an overall welcoming feel," the article states.
Crain's shares that employees enjoy their new workspace because the building has a ton of room for small or large group collaboration as well as spaces for individuals to work on projects in their own dedicated space.
To learn more about Crain's Coolest Offices 2021, click here.