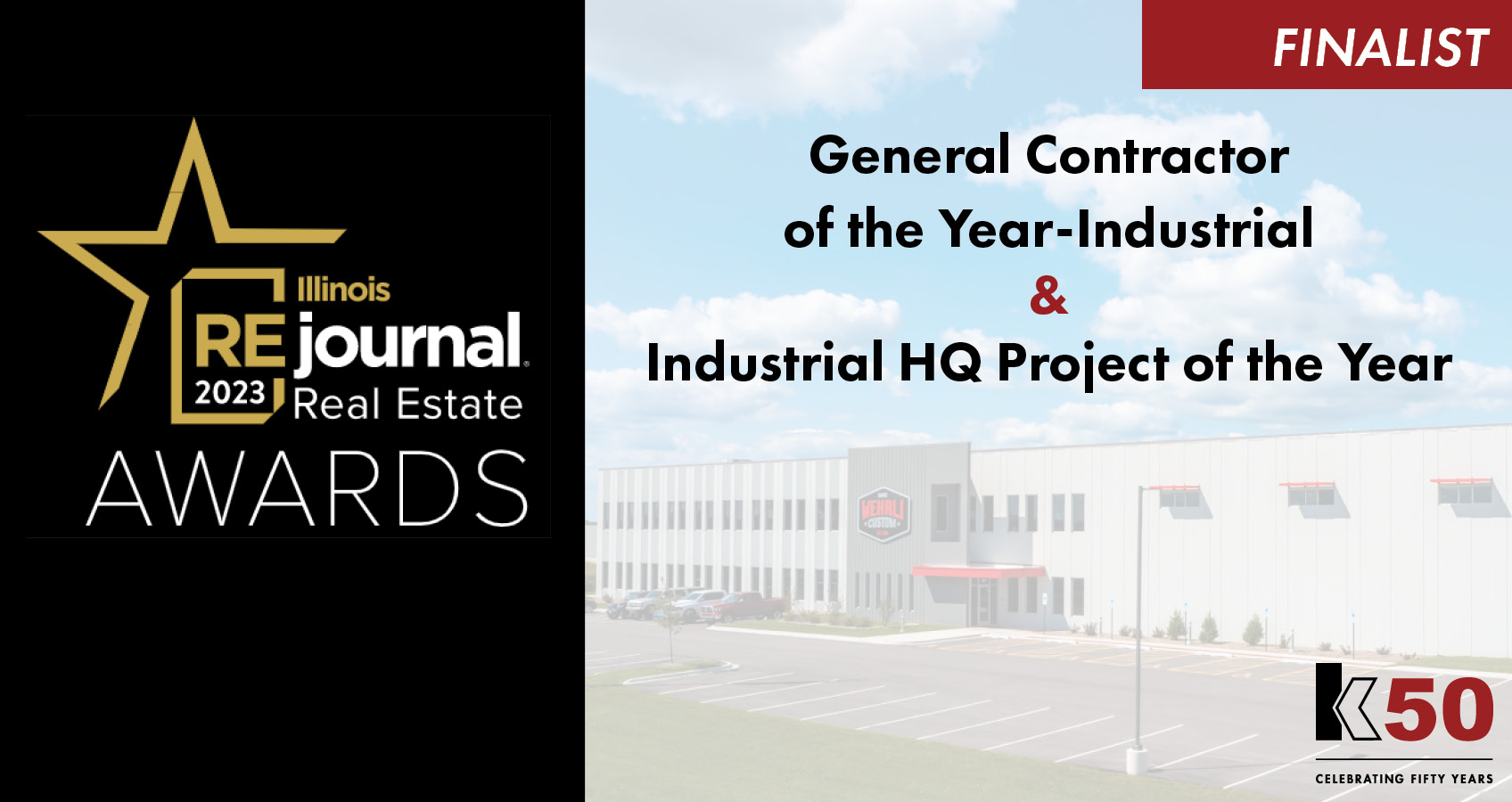 Krusinski Construction has been named a finalist in the Illinois REjournal Real Estate Awards for the General Contractor of the Year-Industrial and Industrial HQ Project of the Year Award categories.
This year, we are celebrating our 50th anniversary and we are grateful to our team, clients and partners, who have all contributed to our continued success. Our collaborative efforts have led to new project awards from repeat clients (local and nationwide), new clients, new hires and safe and successful project completions. Our well-rounded portfolio continues to grow and we pride ourselves on delivering projects safely and on time.
In the Industrial HQ Project of the Year Award category, our Wehrli Custom Fabrication project in DeKalb, Illinois was selected as a finalist.
The new 112,000-sf headquarters facility was built on an 11-acre site and includes spaces for retail, reception, cafeteria, and 12,000-sf of office space with a 2-story element and elevator for future expansion. The many windows provide a beautiful scenery and invite natural light throughout the space. The warehouse features six docks, five drive-in doors, a UPS dock, manufacturing area, performance department, space for powder coating operations, and various equipment including ovens, vehicle lifts, welding, and CNC machines.
This new space is the exclamation point for unprecedented growth and a dramatic business expansion story for the Wehrli family, since the business launched in a two-truck garage only ten years ago.
We look forward to attending the awards dinner at the Hyatt Regency O'Hare in Rosemont on June 1st and cheering for our team and fellow industry colleagues.