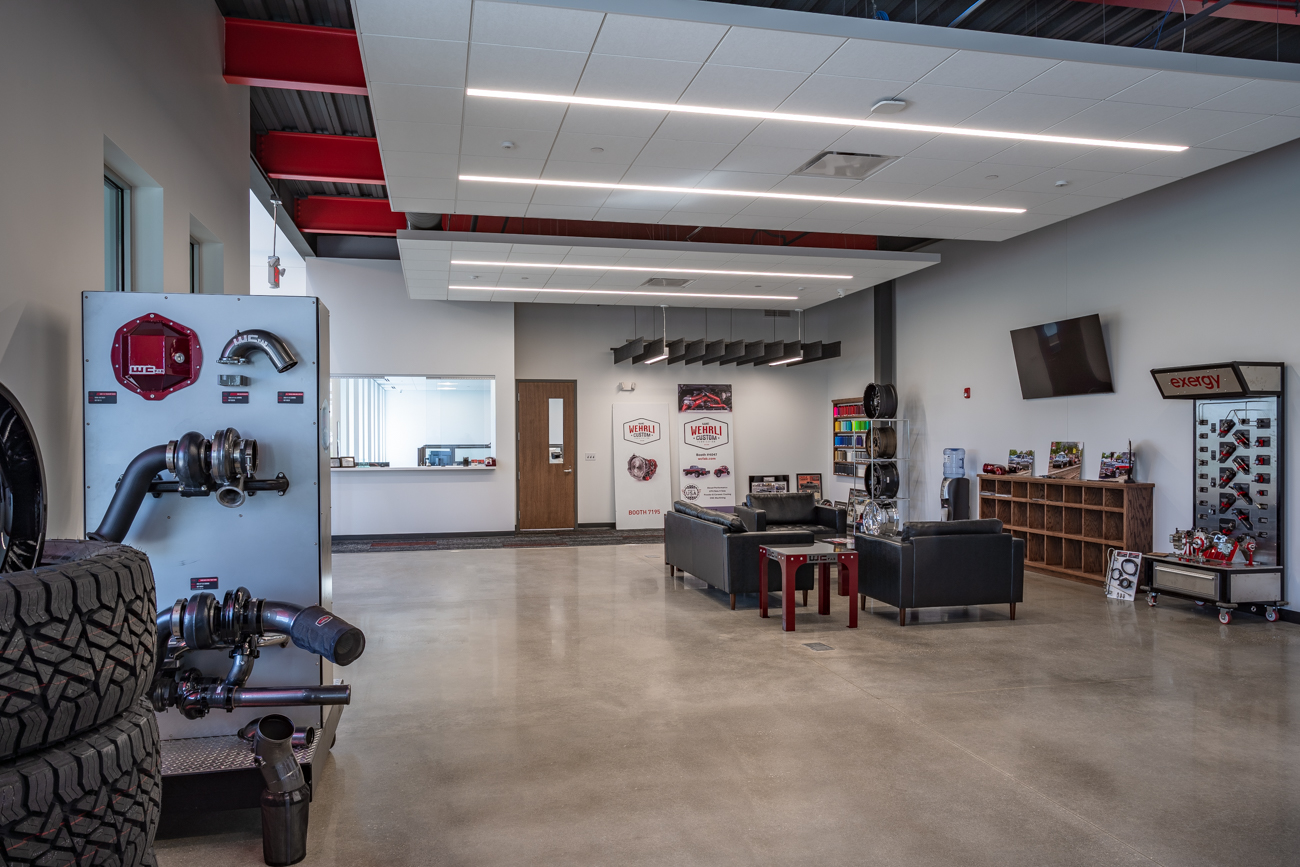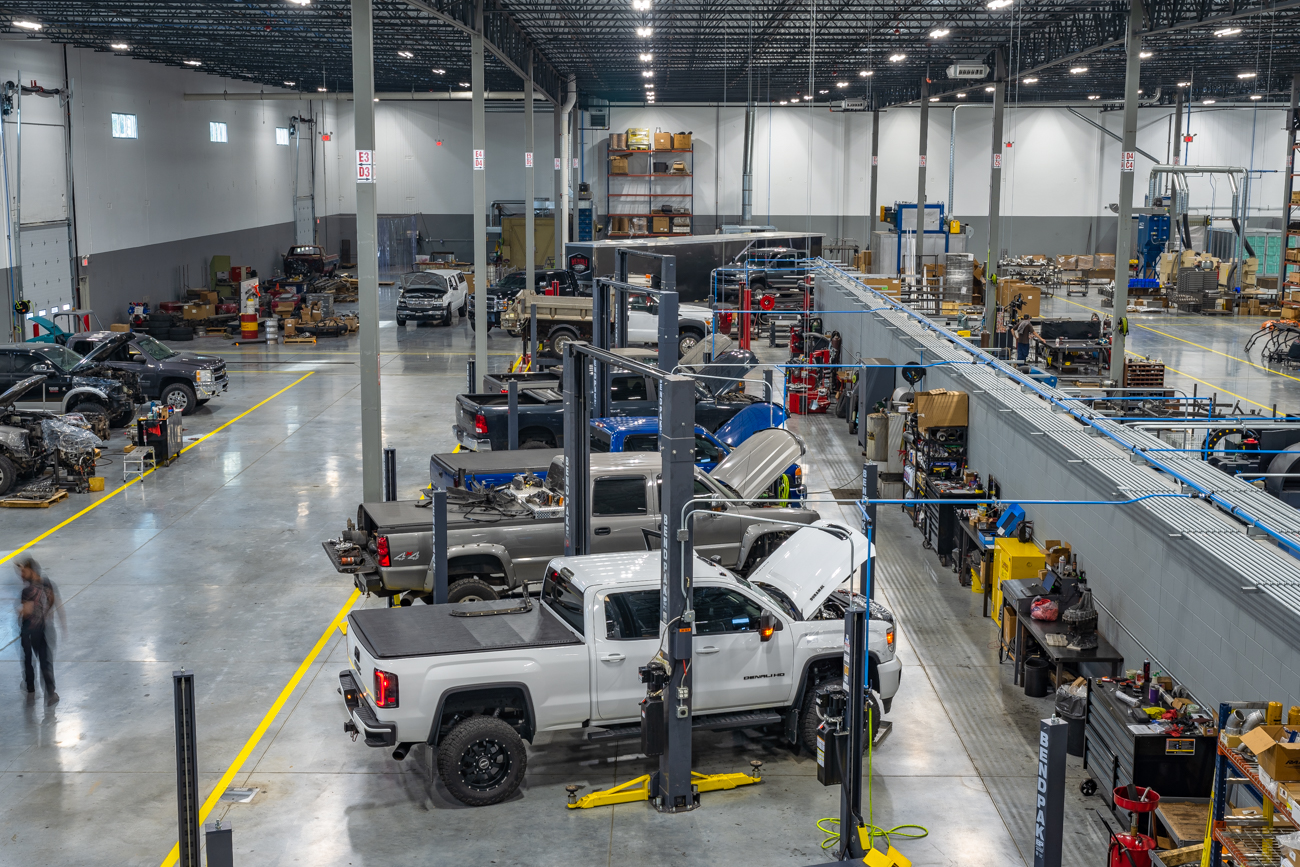 OAK BROOK, IL (March 30, 2022)— Krusinski Construction has completed the design-build construction of a 112,000-sf precast building with warehouse, manufacturing, and office space for its client, Wehrli Custom Fabrication, Inc. in DeKalb, Illinois.
This new headquarters facility for Wehrli is the exclamation point for unprecedented growth and a dramatic business expansion story after the business was started from a two-truck garage a little more than 10 years ago. Most recently, Wehrli was in approximately 35,000 sf of space in another DeKalb location.
The new precast facility is built on an 11-acre site, a size that provides the potential for further future expansion by Wehrli, which specializes in high-performance diesel upgrades, powder coating and custom metal fabrication. The building features a two-story 12,000-sf office area, with elevator-accessible space on the second floor for future expansion. The manufacturing area, which totals approximately 100,000 sf includes space for their Performance Department, CNC Machining Operation, Mechanical Department, Powder Coating, Welding, Fabrication, and Laser Cutting, as well as a Research and Development area.
"This was a notable project for a number of reasons, including the hands-on, collaborative approach taken by Wehrli' s owners," said Joseph Krusinski III, Project Manager, Krusinski Construction. "Their involvement in the project made it much easier for Krusinski and Archideas, Inc., the project architect, to execute the design-build process."
Krusinski also noted that Wehrli demonstrated its commitment to the local community by engaging as many area businesses as possible in the construction of the facility.  Wagner Excavating, Cardinal Glass, Raynor Door Authority and Banner Up Signs are just a few of the Trade Partners that were involved in various aspects of the project.
Other features of the building envelope include 28' clear span height, a white 60mil TPO roof, seven (7) dock positions, including one allocated specifically for UPS, five (5) drive-in doors. The building also features an exterior trash compactor and is fully climate-controlled.
The Krusinski Construction team involved in the Wehrli corporate headquarters facility include Jerry Krusinski, Project Executive; Joseph Krusinski III, Project Manager; and Dan Laffey, Project Superintendent; Nathan Tenpas, Project Engineer; and Erin Anderson, Project Coordinator.
The completion of the new corporate headquarters for Wehrli is the latest in a series of ongoing construction projects Krusinski Construction has either completed or are in varying stages of completion in the DeKalb area.
ABOUT KRUSINSKI CONSTRUCTION COMPANY
Founded in 1973, Krusinski Construction Company is a leader in providing comprehensive construction services by creating long-lasting partnerships. KCC delivers solutions to complex building projects in the Chicago metropolitan area with national reach in a wide-range of industries. KCC is an active member of the U.S. Green Building Council and is a founding member of Citadel Group, an alliance of seven "best-of-class" regional construction-related companies in 17 cities that have affiliated to serve the needs of national clients. For more information on KCC, visit www.krusinski.com.