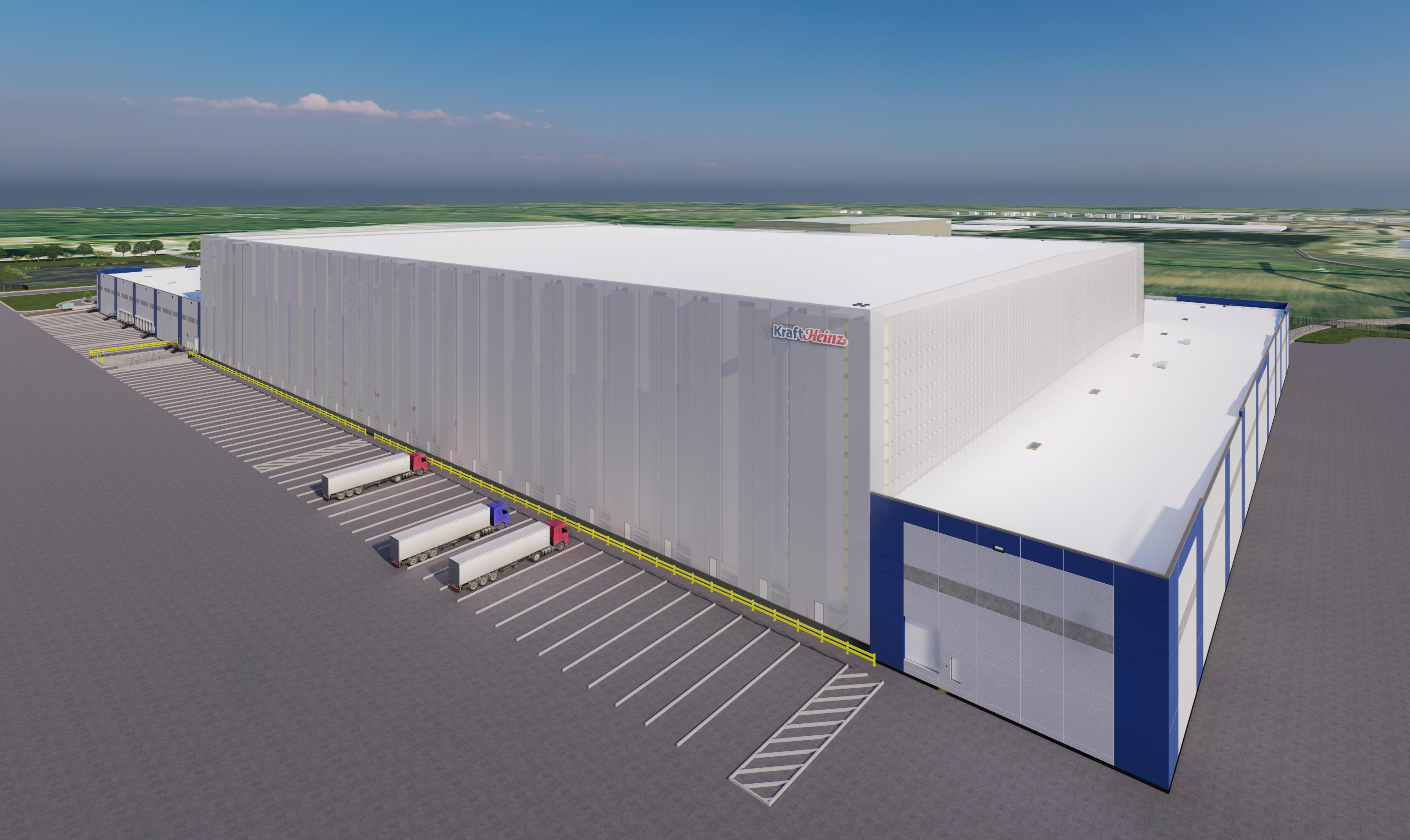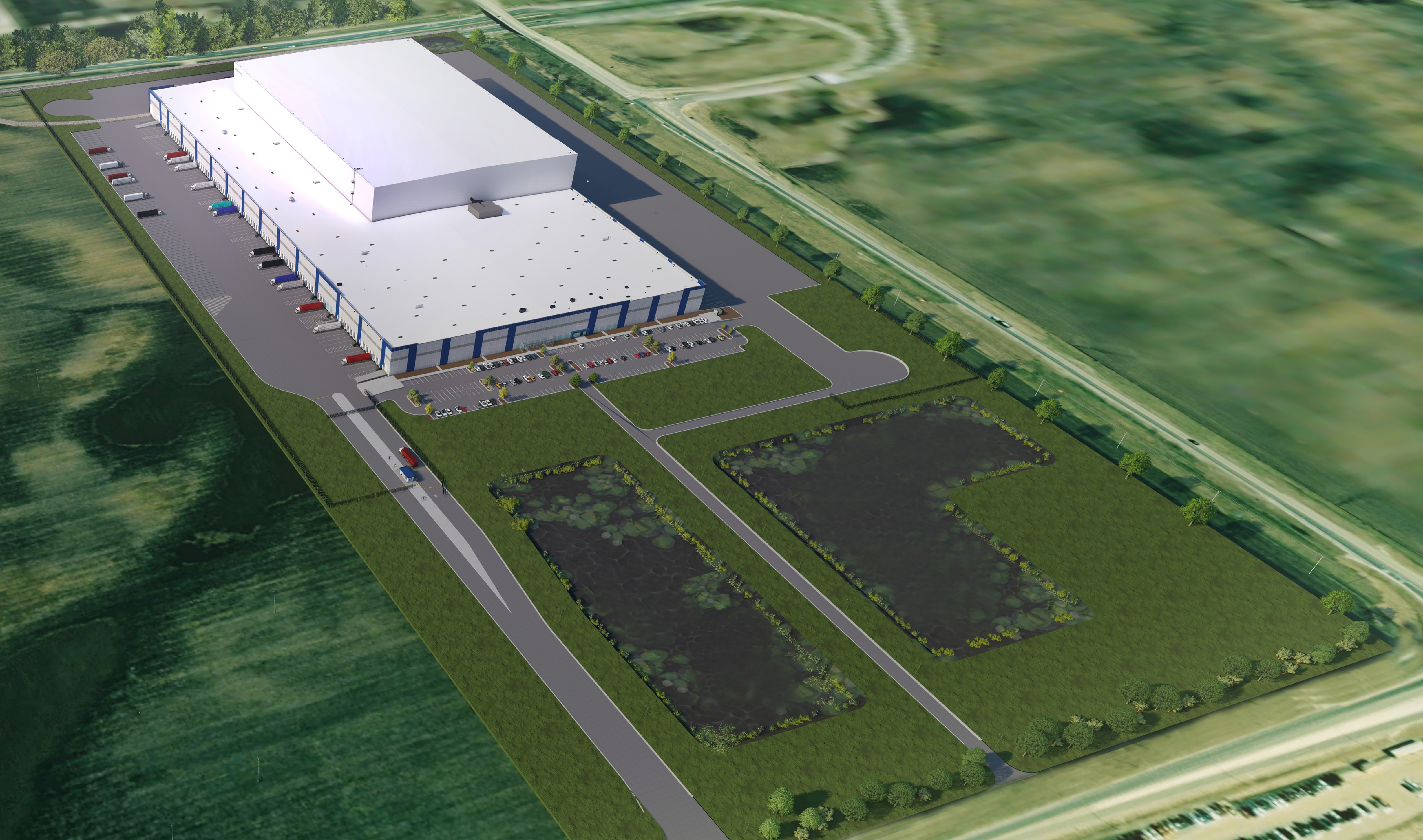 Krusinski Construction Company is pleased to announce a partnership with The Kraft Heinz Company (Kraft Heinz) and Trammell Crow Company (TCC) to build one of the largest CPG distribution centers in North America. Construction of the $400+ million, 775,000-square-foot distribution center is underway at the ChicagoWest Business Center in DeKalb, Illinois. 
"Our team is excited to be the General Contractor for this unique, state-of-the-art project," stated Jerry Krusinski, CEO of Krusinski Construction Company. "Our familiarity building multiple projects in the ChicagoWest Business Center, supported by our extensive experience in the Food and Beverage sector, make us a strong partner for Kraft Heinz and all stakeholders. Our team's early involvement working with Kraft Heinz and TCC will ensure we deliver a successful project as safely as possible."
The new distribution center will play a critical role in Kraft Heinz's larger distribution strategy. The new facility will feature national railway access served by Union Pacific Railroad and state-of-the-art automation technology, including a 24/7 Automated Storage & Retrieval System (AS/RS) that can drive twice the volume for Kraft Heinz customers, distributing more than 60 percent of the Company's foodservice business and approximately 30 percent of all dry goods.
 "We're driving end-to-end transformation across our entire supply chain, investing in automated technology and digitized solutions to increase the agility of our logistics operations," said Erin Mitchell, VP of Logistics and Head of Network Restructuring at Kraft Heinz.
In addition to bringing more than 150 jobs to the region, Kraft Heinz will increase its supply chain efficiencies and distribute its products to retail and food service customers faster than ever. 
This development is also expected to contribute to Kraft Heinz's ability to achieve its broader ESG ambitions to reduce its operational environmental footprint through the implementation of sustainable technology and solutions to reduce the waste produced at the facility and minimize its overall environmental impact.
"We are very excited that Kraft Heinz will bring its worldwide reputation for quality products and services to our community," said Cohen Barnes, Mayor of DeKalb. "The construction and post-construction employment opportunities they bring will have a positive and lasting impact on our residents, and this positive impact is compounded by the additional diversification of our tax base, which will spur further interest in DeKalb for many years to come."
DeKalb City Manager Bill Nicklas added, "We are proud that Kraft Heinz picked DeKalb. Their extraordinary talent and global reputation complement DeKalb's growing reputation for powerhouse industrial investment represented by Meta, Ferrara, Amazon, 3M, Nestle, Target, and Panduit, among others."
In addition to Krusinski Construction Company and Trammell Crow, Kraft Heinz has also partnered with Daifuku for their integrated logistics automation provider, the City of DeKalb and DeKalb County Economic Development Corporation on the development of this facility.