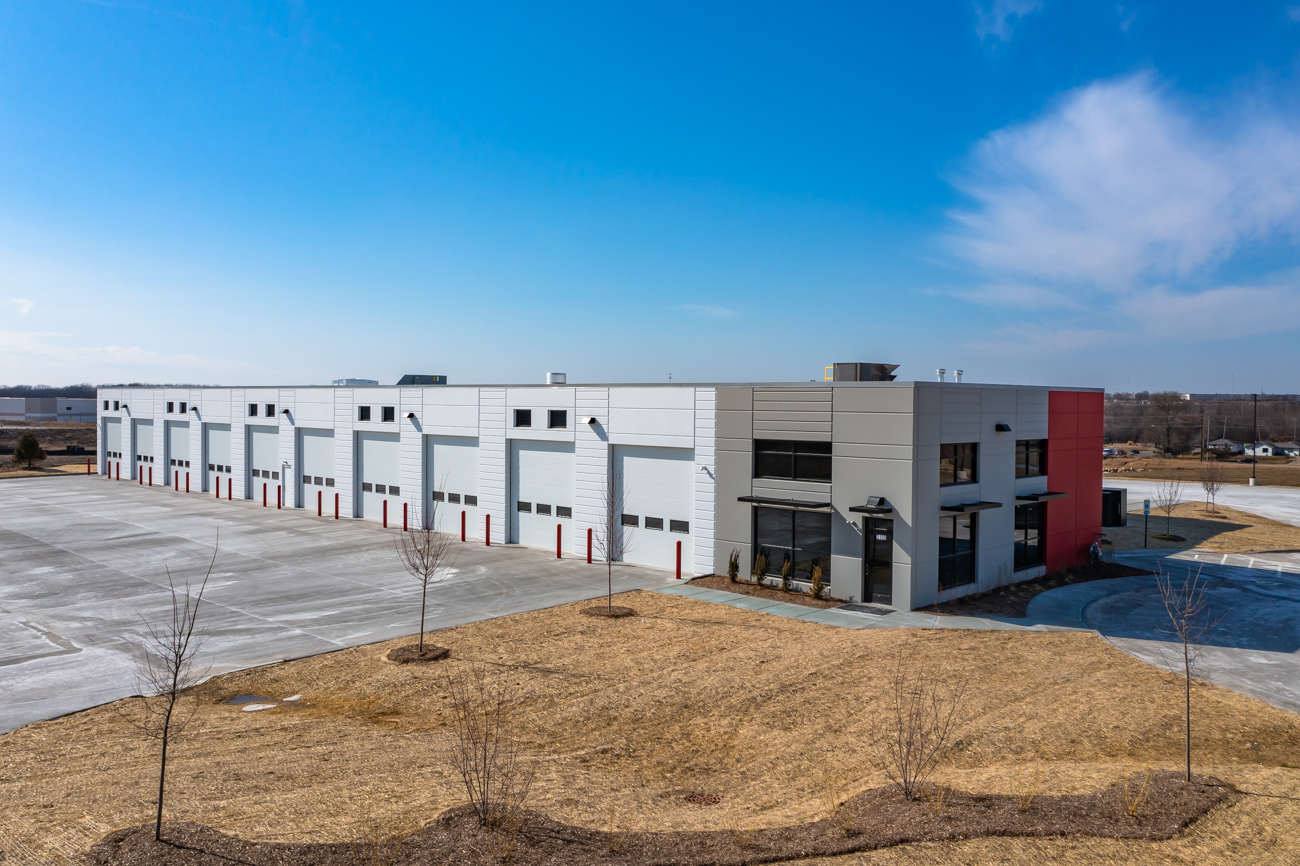 JOLIET, IL (April 4, 2022)—Krusinski Construction Company has completed the ground-up construction of the first new Cassidy Best-One Tire & Service automotive center following the recently formed alliance between Cassidy Tire and Best-One Tire & Service.
The new 19,000-square-foot facility, developed by Ketone Partners, is located at 3100 Channahon Road, within the Rock Creek Logistics Center in Joliet, Illinois.
The building at 3100 Channahon was constructed on an approximately three-acre site within the logistics center that is owned by Ketone Partners. The new automotive center is constructed of precast material and features 20 drive-in doors, 10 service bays and 1,000 square feet of office space. The site includes nine parking stalls and seven trailer parking stalls.
At this location, Cassidy Best-One Tire & Service will provide truck and automotive tire work, and general maintenance for a variety of vehicle sizes, including cars, trucks and tractor trailers.
"With a groundbreaking in the Fall, a scheduled early 2022 delivery and the typical late Fall/early winter weather, the focus of the construction team was speed-to-market," said Ryan Lehman, Project Manager, Krusinski Construction Company. "We successfully navigated that and were able to deliver the project in time for the planned opening."
Rock Creek Logistics Center is a 263-acre business and logistics center that offers direct access to Interstate 80 via Houbolt Road and Interstate 55 via Route 6. The center is adjacent to the future Houbolt Road extension and Des Plaines River Bridge. Adjacent to the building now under construction for Cassidy Best-One is a travel plaza being planned by Ketone Partners. Given the level of truck and automotive traffic that goes through Joliet, this location represents a great growth opportunity for Cassidy Best-One Tire and Service.
The Krusinski Construction team on the project included Michael Metz, Project Executive; Ryan Lehman, Project Manager; Ed Zygowicz, Senior Project Superintendent; Josh Peterson, Project Engineer; and Erin Anderson, Project Coordinator. The project team included Cornerstone Architects and architect and Jacob & Hefner Associates as civil engineer.
ABOUT KETONE PARTNERS
Ketone Partners, LLC is a full-service real estate development, management and advisory company with national experience in the acquisition, development and management of commercial & agricultural properties. Using its individual, professional and proven real estate development experience, Ketone maximizes the financial returns of projects by actively managing the real estate planning, permitting, bidding, financing and construction process. For more information, visit www.ketonepartners.com.
ABOUT CASSIDY TIRE CENTER
Cassidy Tire, owned by the Ahern Family, was established in the greater Chicagoland area back in 1914.Cassidy currently has 15 locations, specializing in retail, commercial, and OTR business. For more information, visit www.cassidytire.com.
ABOUT BEST-ONE
Best-One Tire & Service, owned by the Zurcher Family, is based out of Monroe, Indiana and began back in 1948. Best-One services customers with over 250 locations in 28 states, specializing in retail, commercial, agricultural, and OTR business. For more information, visit www.bestonetire.com.
ABOUT KRUSINSKI CONSTRUCTION COMPANY
Founded in 1973, Krusinski Construction Company is a leader in providing comprehensive construction services by creating long-lasting partnerships. KCC delivers solutions to complex building projects in the Chicago metropolitan area with national reach in a wide-range of industries. KCC is an active member of the U.S. Green Building Council and is a founding member of Citadel Group, an alliance of seven "best-of-class" regional construction-related companies in 17 cities that have affiliated to serve the needs of national clients. For more information on KCC, visit www.krusinski.com.
###