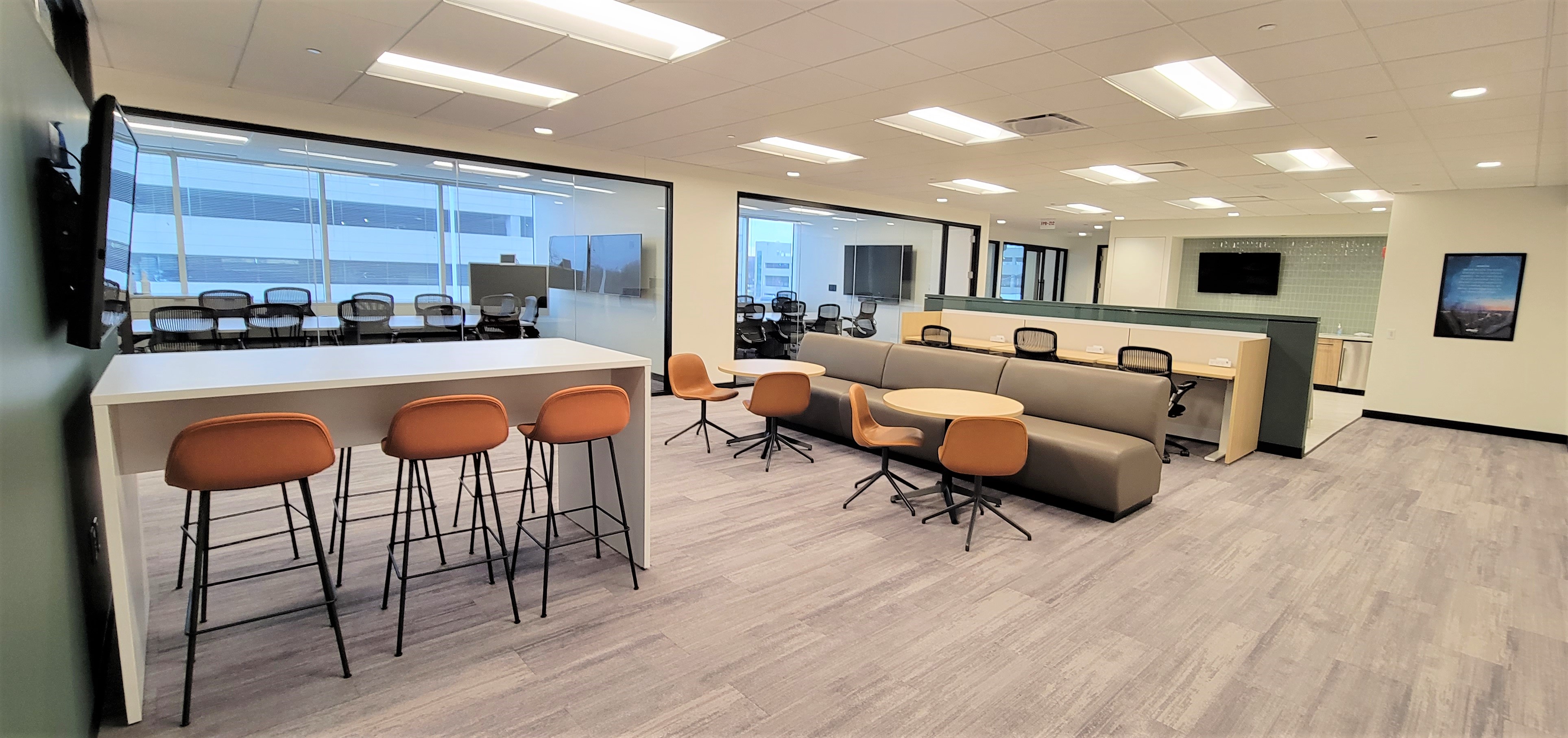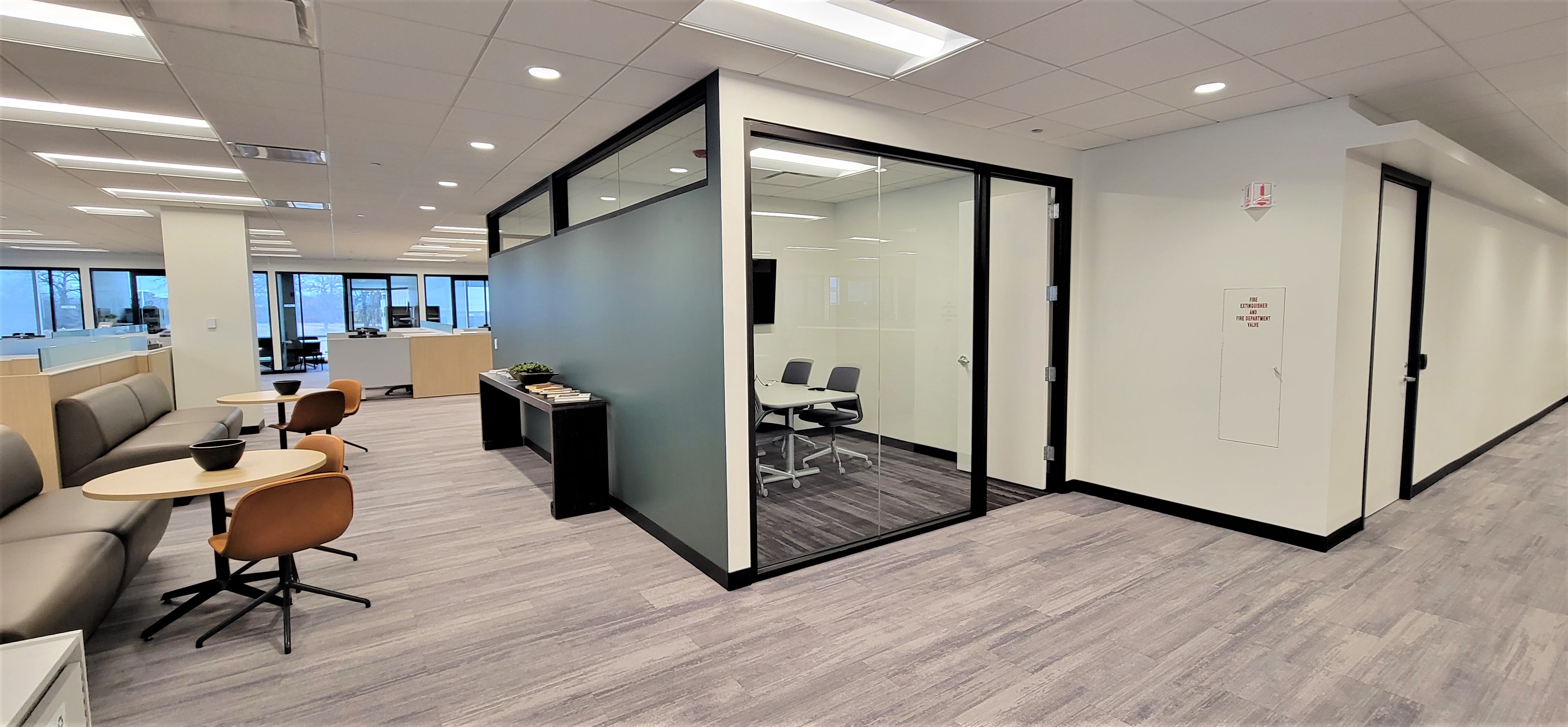 For over 15 years, Krusinski Construction has been a trusted advisor to Comcast and has delivered numerous safe, fast-track and high-quality construction projects in many of its offices across multiple states.
Recently, our team successfully completed an office renovation project at Comcast's York Center location in Oak Brook, Illinois. The renovated space features new carpeting, quartz countertops, DIRTT system partitions and multiple offices, conference rooms, smaller huddle rooms and a wellness room.
In addition to the vast amount of daylight provided by the numerous windows, the office space also features some of the latest technology that reduces energy consumption, including wireless lighting controls and occupancy sensors. Our team also led the seamless integration of new security features from the renovated space into the building's existing automation and security system.
Since construction operations were conducted in an active and occupied space, our team enforced site specific safety guidelines. Part of our scope of work required more than 15, 4-inch cores from the second floor into an occupied tenant space on the first floor. Through constant communication with Comcast employees, building engineers and tenants, our team successfully navigated through the complexities without disruptions and achieved zero injuries.
In the early phase of the project, our Quality Assurance team provided drawing reviews to assure constructability and conducted site inspections during construction to ensure code compliance and overall satisfactory performance.
Krusinski Construction successfully delivered a modern and flexible workspace that provides Comcast's workforce with an open and inviting collaborative environment.
Recently Published:
RE Journals: Krusinski Construction Modernizes Comcast's York Center Office in Oak Brook