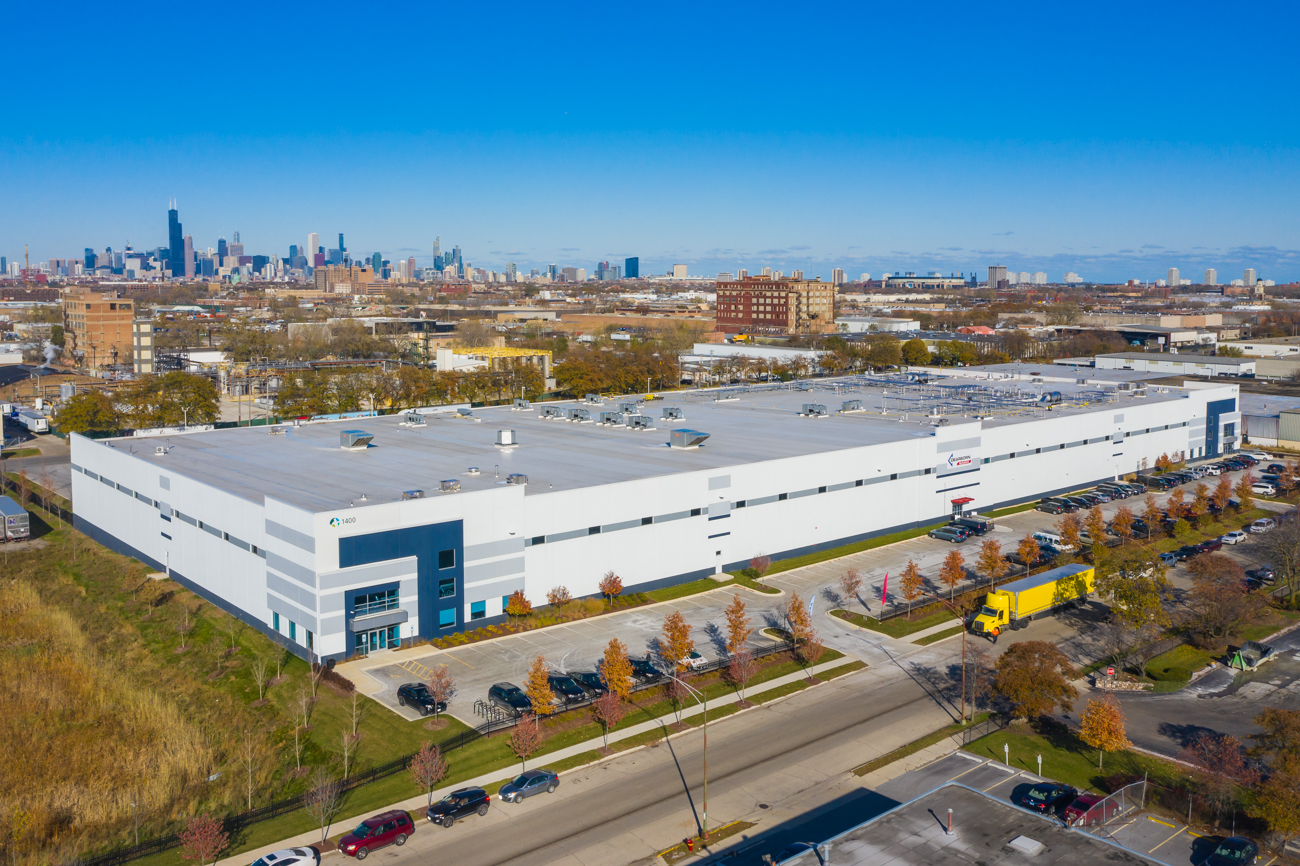 Chicago, IL (December 11, 2019) – Krusinski Construction Company (KCC) is pleased to announce the recent completion of 86 Food Service's new location at 1400 W. 43rd Street in Chicago, Illinois.

86 Food Service, a distributor of wholesale food and supplier of fresh produce, meat, poultry and dry goods to restaurants and grocery stores, has occupied 90,000 square feet within an existing 167,000-square-foot speculative warehouse previously built by Krusinski Construction.

The build-out for 86 Food Service included the installation of cold storage refrigeration, freezers, and a retail component to better serve its customer base onsite with the convenience of quick check-out lanes and next-day delivery options.

Additional features include 7,500 square feet of office space, the addition of 50 new car stalls, 1 drive-in door, and 32' clear height.

The project team consisted of Prologis, formerly DCT, as the developer; Krusinski Construction Company as the general contractor; Cornerstone Architects Ltd. as the architect; and Grivas-Krause Associates, Ltd. as the structural engineer.

ABOUT KRUSINSKI CONSTRUCTION COMPANY Founded in 1973, Krusinski Construction Company is a leader in providing comprehensive construction services by creating long-lasting partnerships. KCC delivers solutions to complex building projects in the Chicago metropolitan area with national reach in a wide range of industries. KCC is an active member of the U.S. Green Building Council and is a founding member of Citadel Group, an alliance of seven "best-of-class" regional construction-related companies in 17 cities that have affiliated to serve the needs of national clients. For more information on KCC, visit www.krusinski.com.