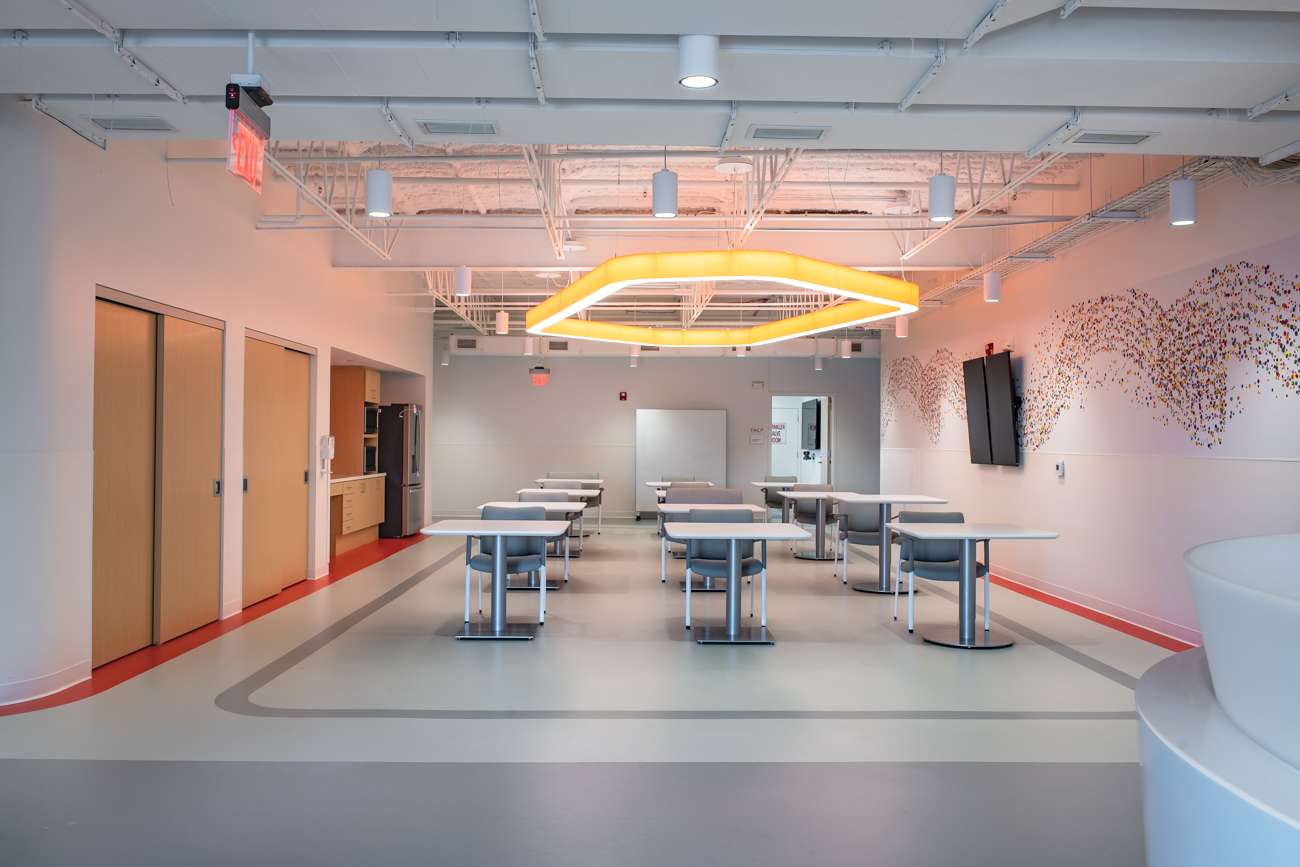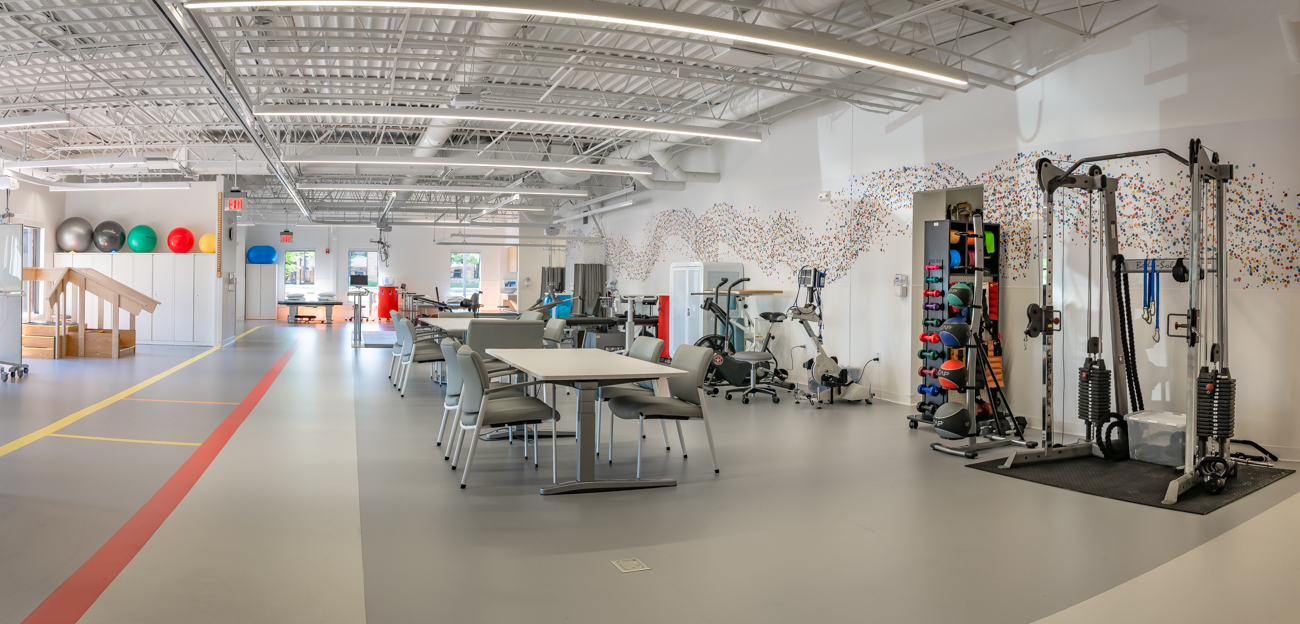 ARLINGTON HEIGHTS (January 18, 2021)—Krusinski Construction (KCC) has completed the comprehensive build-out of an 11,500-square-foot day rehabilitation center for Shirley Ryan AbilityLab within the Enterprise Office Campus located at 3215 N. Wilke Road in Arlington Heights.
This represents the fourth Chicagoland area facility KCC has competed for Shirley Ryan AbilityLab. Previously, the firm has completed ground-up development projects for the organization in Burr Ridge and Homewood, and a substantial buildout of existing and operational space in Glenview.
Shirley Ryan AbilityLab, formerly the Rehabilitation Institute of Chicago (RIC), is the global leader in physical medicine and rehabilitation for adults and children with the most severe, complex conditions — from traumatic brain and spinal cord injury to stroke, amputation and cancer-related impairment. The quality of its care and research has led to the designation of "No. 1 Rehabilitation Hospital in America" by U.S. News & World Report every year since 1991. The organization offers three clinical service lines: inpatient rehabilitation for those requiring complex medical and nursing care, intensive Day Rehabilitation in an outpatient setting, and Outpatient therapy and physician consultation services.
The scope of the work completed by Krusinski Construction represented a comprehensive interior demolition and renovation of the existing space, new HVAC and electrical distribution, upgraded water service, the creation of a new, protected entryway and installing Nora Flooring throughout the entire space. The build-out of the interior space to accommodate Shirley Ryan AbilityLab's design and functional specifications included creating a large open therapeutic area, private therapy rooms, accessible bathrooms, auxiliary rooms and a staff work area that included a locker room.
The finish work in Arlington Heights, similar to work completed previously in Burr Ridge, Homewood and Glenview, was according to standard protocols developed by Shirley Ryan AbilityLab. Ultimately, these standard design elements and finishes, incorporating clean, open spaces, high ceilings and vibrant colors, were established to create highly functional, bright and upbeat environments to encourage patients with a wide range of physical rehabilitation needs and regimens.
"In the end we were able to deliver a motivating, aesthetically pleasing facility, which helps to provide a conducive environment for Shirley Ryan AbilityLab's patients," says Greg Krucek, Senior Project Manager, Krusinski Construction Company. "In the process, we also added considerable value to the overall building, showcasing the possibilities of what can be done at a 1970s era office complex."
Each project completed for Shirley Ryan AbilityLab incorporates at least one "signature" element. In Arlington Heights, this included a free-standing Porte-cochère to provide patients a sheltered entry into the facility. Before installing the structure, Krusinski Construction first had to clear the footings for what previously had been a cell tower and included a significant mass of concrete 6 feet in diameter and 15 feet deep.
The Krusinski Construction team included Greg Krucek, Senior Project Manager; Kuy Parker, Project Engineer; Erin Anderson, Project Coordinator; and Dan DeLucio, Project Superintendent. The Shirley Ryan AbilityLab project team also included architect Cannon Design; civil engineer Manhard Consulting, and owner's rep Ascent.