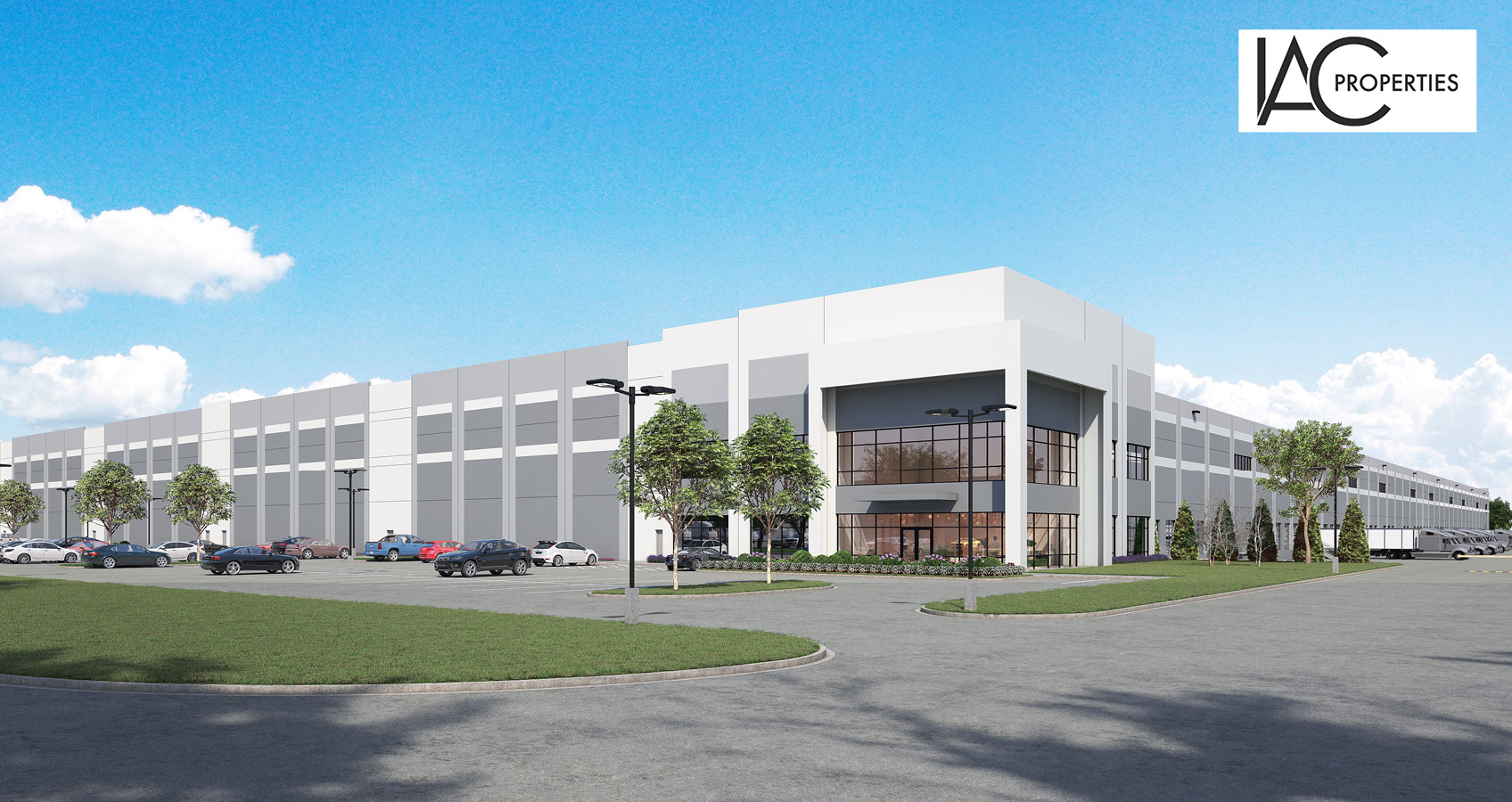 IAC Properties, an industrial real estate development firm, has named Krusinski Construction Company their General Contractor to build a 553,030-sf, multi-tenant speculative industrial building in suburban Dallas, Texas. This represents Krusinski Construction's first ground-up project in the state of Texas and its 11th ground-up development project for longtime client IAC Properties.
The Wintergreen Distribution Center as it will be called is located on a 34-acre site at 300 W. Wintergreen Rd., less than 15 minutes south of Dallas. The Dallas industrial market continues to be one of the strongest markets in the country, with considerable activity.
"This is a great opportunity for Krusinski to build our first ground-up construction project in the state of Texas, and to be doing so for IAC Properties, a great, long-term client," said Brian Heinrich, Project Manager, Krusinski Construction Company. "It also is great timing, as market demand in Dallas remains strong and the availability of construction materials has improved over time."
Construction recently commenced and, following a 10-month construction schedule, the building will be ready for occupancy in March 2024.
One of the most unique elements of the construction project begins immediately, during site work. Krusinski will bore and install approximately 350 piers to shore up the soil before pouring the foundation. Boring down past the clay to the limestone is necessary to ensure the long-term stabilization of the concrete foundation.
The modern, high-cube industrial building has been designed to accommodate three tenants. Wintergreen Distribution Center will feature tilt-up walls, 40' clear height ceilings, 56 x 50 bay sizes, 151 trailer parking spaces, 328 automobile parking spaces, and four drive-in doors. Additionally, approximately 1,550 square feet of office space will be built on a spec basis.
According to Heinrich, a recent downturn in Dallas homebuilding and other construction projects has made the pricing, availability, and lead times for materials significantly better than it has been in the recent past. At the same time, demand for industrial space has remained strong.
Wintergreen Distribution Center represents the latest in a line of projects that Krusinski Construction has completed for IAC Properties. Over the course of a 20-year relationship, Krusinski has completed work at more than 15 different locations in four states across the country. The scope of work completed by Krusinski ranges from exterior renovations to tenant buildouts to large scale ground-up facilities, like Wintergreen.
Members of the Krusinski Construction team include Brian Heinrich, Project Manager; Kuy Parker, Project Engineer; Michael Urick, Senior Project Superintendent; and Erin Anderson, Project Coordinator. Other members of the team include Azimuth Architecture as project architects and Kimley-Horn as civil engineer and landscape architect.